It is always a good idea to have your tires checked up before driving off to your location, at Round One it only takes a few minutes to have your tires checked and if needed repaired or replaced so that you can have a smooth and safe trip.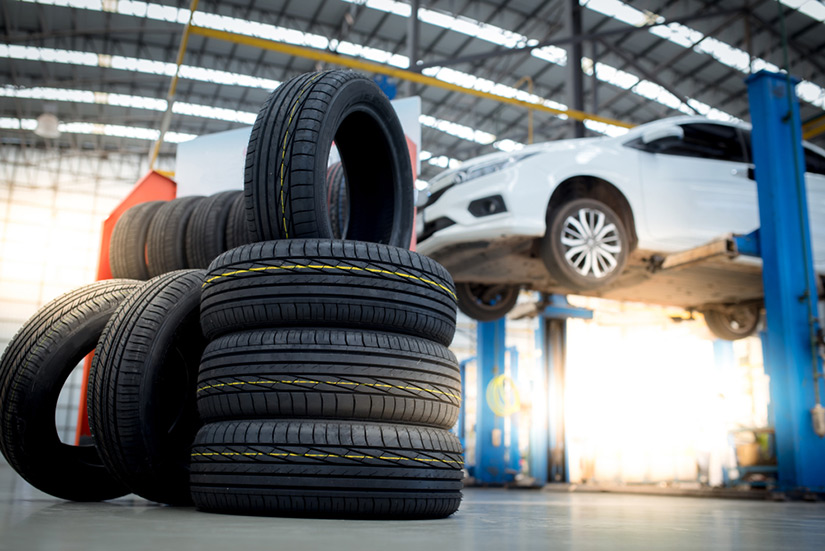 Tire Replacement
When your tires are about to retire, Round One will help you select the best tire for your driving preferences. The services we provide include removing and ensuring a safe installation of your brand new tires whether they were brought by you, or bought from us.
Tire Repairs
Repairing damaged tires might sound like something that can be done by one's self. However, ensuring a safe top-notch job with not only headache-free but also mood uplifting interaction with our team is on our priority list. We'll repair your damaged tires starting with removing the tire from the rim to inspection of damages; liner repair, checking for punctures to fill, and reinstalling it back on your vehicle after balancing it.
Nitrogen Inflation
Loss of tire pressure is slower because the gas in the tire escapes more slowly than air does. With more stable pressure, the thinking goes; you'll get better gas mileage and get full tire life since you're always rolling on fully inflated tires. Ask one of our service advisors about the whole benefits of this service.
Rim Welding and Repair
We will repair your damaged rims or install new ones if needed after inspection. This service includes welding, washing, and pressing the rims.
Tire Rotation
This service can help with preserving the tires for a longer time especially when done twice a year as we advise, so your tires will have the long life they were made for.
our tires brands